So Far From Heaven, Six New Mexico Photographers
de David Halpern (Editor)
À propos du livre
The catalog of an exhibition in Los Alamos, New Mexico during June. 2019. The six recognized photographers, all residents of New Mexico present work on diverse themes but share common inspiration discovered and nurtured by the extraordinary environment they are proud to call home and to which they always return from their wanderings.

The title of the exhibition is taken from a quote attributed to Manuel Armijo, the last Mexican governor of the Mexican territory of Nuevo México, ca 1841. The full statement is: "Poor New Mexico! So far from heaven, so close to Texas," These words have echoed down the centuries like a sad refrain commenting on the quality of life in our beloved New Mexico, and yet in the creative arts, our State has been a rich source of inspiration and quality of life. These six photographers have found New Mexico anything but "So far from heaven."
Caractéristiques et détails
Catégorie principale: Livres d'art et de photographie
Catégories supplémentaires Catalogues
Format choisi: Lettre US, 22×28 cm
# de pages: 40
Date de publication: mai 17, 2019
Langue English
Mots-clés

Echibition Catalog

,

Photography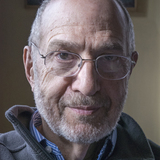 B. Nashville TN, 1936. B.A. Vanderbilt University, 1958. From 1958 to 1972 pursued a career in advertising, marketing and public relations. In 1973, I began to work as a free-lance writer and photographer and in 1974 was given my first one-man show. One man exhibits since 1974 include at least one per year at venues across the nation. Frequent workshop instructor. Images included in several collections, including those of the Gilcrease Museum (Tulsa), Philbrook Museum of Art (Tulsa), The International Photography Hall of Fame and Museum (St. Louis), and the National Park Service. Served 13 times as a National Park Service Artist-in-Residence since 1984 . From 1992-1998, "By a Clearer Light," my solo exhibition commemorating the 75th anniversary of the National Park Service traveled to 40 locations throughout the US. Principal book credits includeTulsa Art Deco (1980 and 2001), Pilgrim Eye (2007), See website for complete bio.