Sound is Not Enough
The Art of Captioning for Universal Access
de Svetlana Kouznetsova
À propos du livre
Do you want to expand the audience for your podcasts, videos, and live events? Provide quality captioning to communicate with people who can't hear you.

Captioning — converting audio content into text and displaying that text on a screen or monitor — will help you reach people who are deaf and hard-of-hearing, an audience currently estimated at 466 million worldwide. Captioning also can prevent your message from being missed or misunderstood because of other barriers, such as background noise, mumbling, or accented speech.

In the second edition of Sound Is Not Enough: The Art of Captioning for Universal Access, Svetlana Kouznetsova guides you through the process of adding captioning to your communications so that you can go beyond meeting accessibility mandates. The book dispels common myths about deaf and hard-of-hearing people, describes the author's experiences with deafness, and provides examples of quality captioning. The book focuses on speech-to-text translation because of its broader application.

Those who can benefit from Sound Is Not Enough include:

- Business executives;

- Media producers;

- Event organizers;

- Educators;

- Employers.


Let's think outside the ears!

Caractéristiques et détails
Catégorie principale: Entreprises et économie
Format choisi: 15×23 cm
# de pages: 158
ISBN

Couverture souple: 9780986350641

Date de publication: oct 31, 2022
Langue English
Mots-clés

video

,

audio

,

technology

,

business

,

event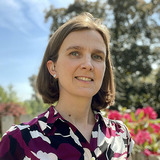 Svetlana Kouznetsova (Sveta) is a B2B accessibility consultant and trailblazer based in NYC area. Sveta helps businesses make their mainstream web, media, and events more accessible to the world's largest minority of 1.85 billion disabled people. She is also the founder of Audio Accessibility and provides consultation on improving communication and information access to 466 million of deaf and hard of hearing people worldwide. Sveta is a book author and an international speaker. Her TEDx talk uncovers the benefits of high quality captioning access that increase audience and ROI for businesses: https://youtu.be/ngKp9MqUGj. She has an MS degree in Internet Technology and over 20 years of experience in design, technology, and accessibility. Sveta's combination of personal experience with deafness and professional expertise in accessibility offers people a valuable insight into the importance of accessibility.